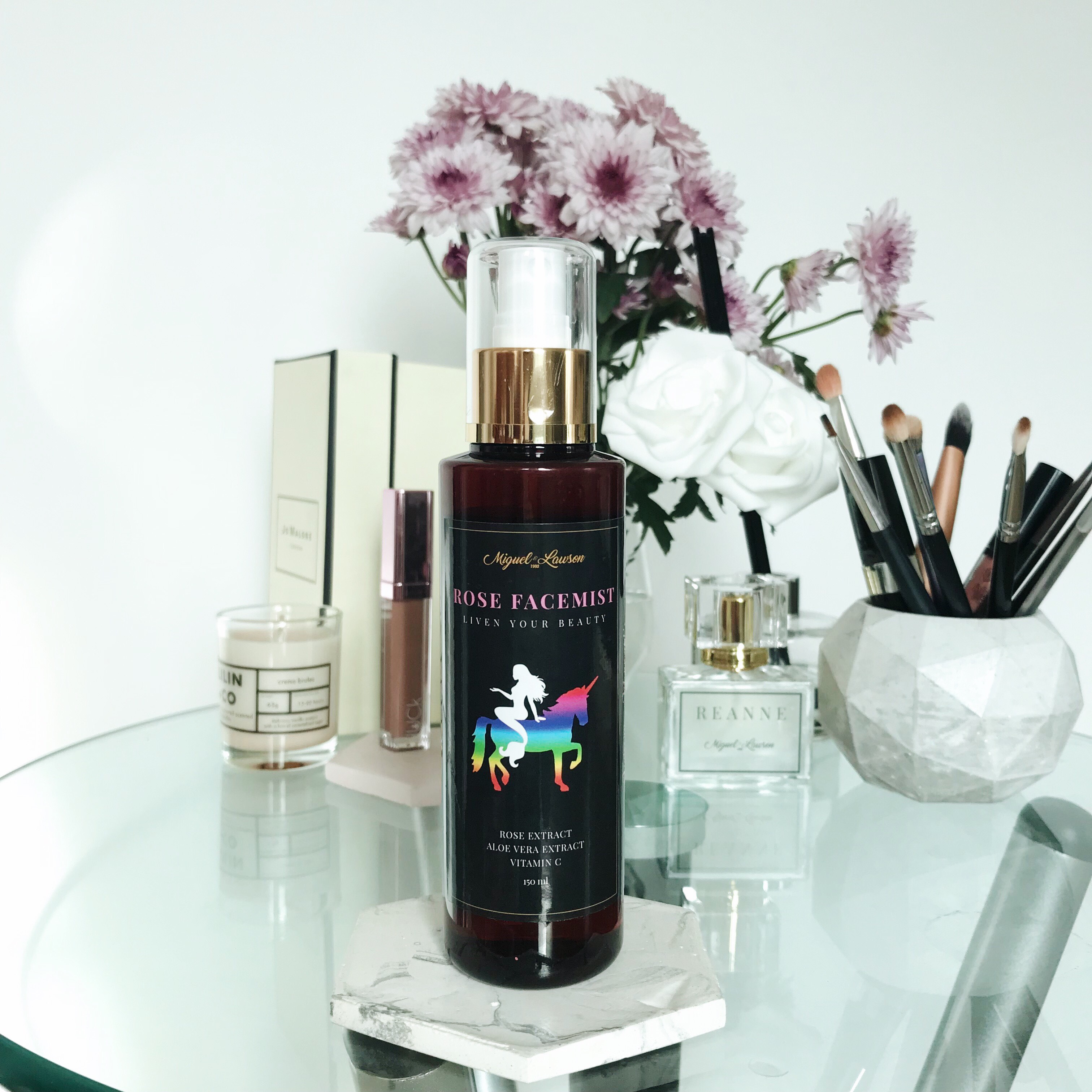 Newly launched, Unicorn & Mermaid's - Rose Facemist by Miguel & Lawson. Made with Rose Extract, Aloe Vera Extract, Vitamin C, Peppermint & Witch Hazel Leaf Water. Heavenly Rose Facemist comes in 150ml dark amber bottle. Ingredients of Rose Facemist has been approved as safe to be used by the authority - KKM No: NOT171006883K.
Why Unicorn & Mermaid?
We symbolise Beauty as Mermaid – People says that Beauty dosn't exist in everyone but we believe it does exist in every single women and Unicorn in Rainbow shows us that Beauty comes in various colour ! Liven Your Beauty !
What are the function of this Rose Facemist?
The main function of our Rose Facemist is for Hydration & Cooling sensation for your skin throughout your busy daily routine.

How to use Rose Facemist?
After cleansing, spray light mist over the face and neck. Pat in gently until absorbed and follow with moisturizer. Unicorn & Mermaid's Rose Facemist may also be used to refresh skin during the day.
Caution: For external use only. Avoid contact with eyes. keep out of reach of children. Discontinue use if signs of irritation and/or rash appear.
What are the Ingredients of Rose Facemist?
Aqua, Peppermint, Hamamelis virginiana (Witch Hazel) leaf water, Glycerine, Propylene Glycol, Aloe Barbadensis (Aloe Vera) Leaf Extract, Rose Extract, Hyaluronic Acid, Ascorbic Acid, Phenoxyethanol, and Methylisothiazolinone.
Free things comes together with Rose Facemist!
Every purchase has NO Shipping Fee and also will receive Free Spa Discount Voucher or Unicorn Makeup Brush Discount Voucher.